Where oh where did October go? It feels like I blinked and November popped up to say Hello!
It was a crazy busy month filled with birthdays, and injuries (ouch I sliced my finger open!), Holiday trunk shows, traveling, costumes, and candy, oh way too much Candy. In addition My wonderful assistant LeAnn was offered a full time job at the elementary school, so I am on the hunt for a new assistant to take over emails. It's been a bumpy start.
One of the highlights of October was my sweet friend
April
asked me if I would come out to Utah to sell my pretties at the Spark Handmade Market. It was a whirlwind trip but so nice to catch up with old friends and to get a chance to make some new ones.
She is such a genuine down to earth sweetheart! And her
blog
! Oh my word talk about eye candy. It's chalked full of vintage rustic prairie goodness!
Kristin has put together an AH MAZ ING giveaway with goodies she picked up at Spark and a lovely mixed media masterpiece she created while attending the weekend. Hop on over and check her out!!
Oh fyi there is a special discount code for my shops over on her blog...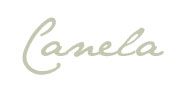 PS I will be posting REALLY important Christmas and Holiday order information here this week. IF you plan to shop with me this Christmas (and my family and I are truly grateful for the consideration!) Please be sure to pop back by and read the info this week...